Posted by
DKellis
in
off-topic
, tags:
aniblogosphere
,
fandom
,
impz
,
trap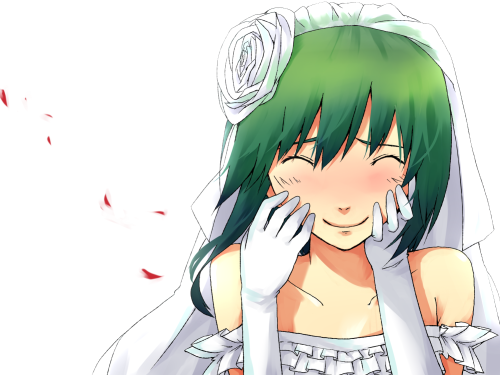 Secondly, after realizing you're not a girl, I automatically assumed you were gay until I again had another realization that you're really, and actually a genuine straight guy who writes like a girl. – ThirteenSugars on Impz
Congratulations to Impz and ThirteenSugars on their matrimony, which apparently took place on the 26th of March, if rather briefly announced. Congratulatory messages are being sent from around the world even as we speak.
All hail the power of the Internet.
I credit Impz-senpai for inspiring me to start blogging anime, so now you know whom to blame. Despite the flippant tone I am apparently unable to excise from my writing with a shovel, I honestly and sincerely wish him and ThirteenSugars many happy returns on their marriage, along with the warning that this being the Internet and us being anibloggers, we will never stop making fun of the whole "trap" thing, even unto the far, indeterminate future.
Just so you know.

2 Comments »