Posted by
DKellis
in
blatant filler
,
geijutsuka art design class
, tags:
ending theme
,
random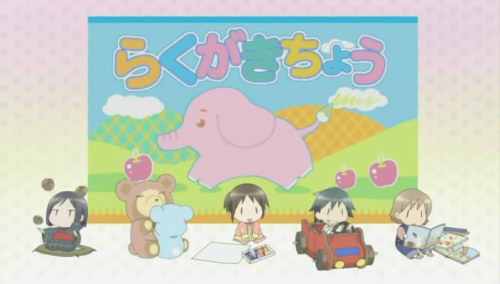 For some reason, I find the GA Geijutsuka Art Design Class ending theme "Colouring Palettes" kind of catchy. Specifically, the Tomokane version has some cool guitar riffs, despite my not actually liking Tomokane (as a character) that much, at least compared to Kisaragi or Namiko (or possibly Miyabi). The song doesn't quite hit the "good gods this is AWESOME" area, but it's enjoyable to listen to, and that's probably all that really matters.
It does keep my mind off the spectacle of Baby Noda humping the teddy bear.

2 Comments »