Posted by
DKellis
in
card captor sakura
, tags:
ccs summary project
,
now with extra loli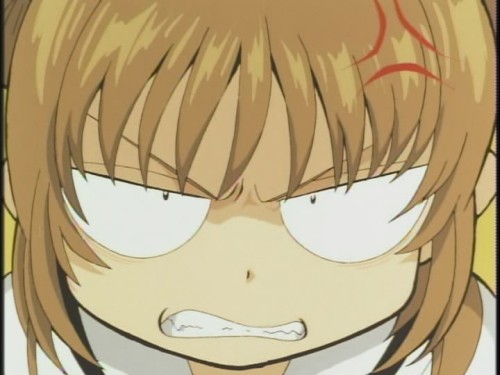 It has been observed before that I don't handle conflict very well. Most of the time, I try to avoid it as best as I can, largely because I have a very short temper, and I tend to say things which I regret soon enough.
Episode 15 of Card Captor Sakura, "Sakura and Kero's Big Fight", was therefore not exactly one of my favourite episodes. Which was a pity, since it slightly touched on some rather serious issues, but done respectfully and yet also in a light-hearted manner. Somewhat more relevant to my interests, it was also a step up in terms of animation quality from the previous episode, as objectively as I can determine.
Still, I wouldn't really place this episode in one of my favourite spots, which obviously isn't saying that it's bad. No, it just doesn't really have much appeal to me, relatively speaking.
Of course, Tomoyo not getting a whole lot of screentime might have been a factor.

4 Comments »