Posted by
DKellis
in
card captor sakura
, tags:
ccs summary project
,
i swear it was here a moment ago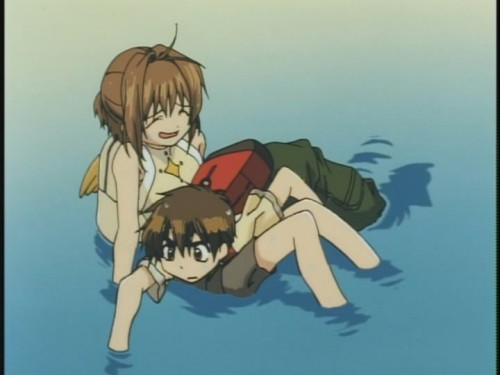 I must state for the record that I did not, in fact, want to do this episode summary, entirely because I am still not quite in the mood for it. However, since I have no other ideas about what to do for my twice-a-week quota, I may as well, in the vernacular, suck it up. This post shall stand as an example of what an episode summary looks like when I am less than willing to produce one.
Somewhat appropriately, the subject of Card Captor Sakura episode 19, "Sakura and the Summer Holiday Homework", deals with the results of procrascination. It also appears to be drawn by the B-team of animators, and all in all, is not one of the better episodes. It does introduce a certain character in the last five minutes, though, so at least there's something to look forward to.

6 Comments »