Posted by
DKellis
in
off-topic
,
ramblings
, tags:
cheese and whine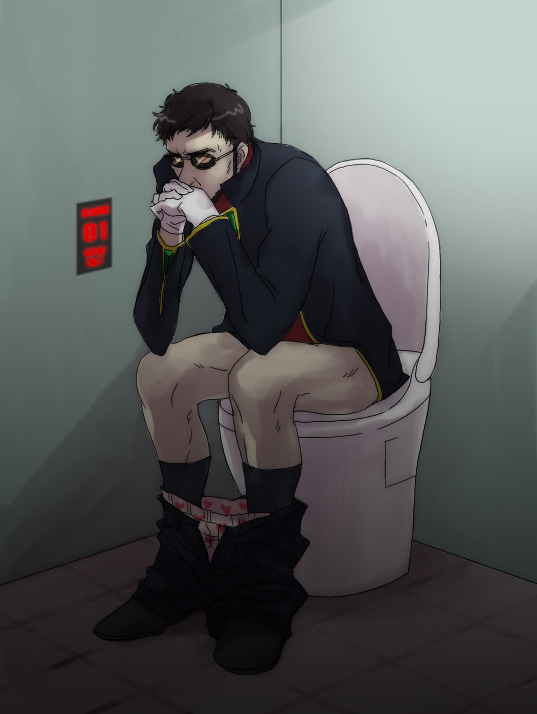 I'm back from Reservist training, and have been for most of a recuperative week. Part of the recuperation is in finding out what I missed in the two weeks I was essentially incommunicando.
Apparently a new anime season is starting up? This is not news, to be sure, but it does place me in a strange position: an anime blogger who has no idea what the new season brings, and is finding it increasingly difficult to care.
Which isn't to say that I have suddenly burned out on all anime ever, of course. Rather, I'd like to just pause the world for a week or two (perhaps to make up for the time I was gone), in order to catch up on the last season's anime.
Blogs have certain expectations of them, if they want to retain interested readers. If we blog about the latest and newest anime, it's understood to be our raison d'etre, and will obviously raise no commentary and eyebrows. If we blog about older anime, perhaps those of a few years past, it's "rediscovering" or "rewatching" or whatever. Slightly more unusual, but also no big deal.
But a blogger who goes through an anime series episodically one or two seasons behind the curve is… slow. Focusing on olds, rather than news, which in the case of a new media outlet like a blog is a cardinal sin.
Admittedly, this focus on the Newest And Latest can be waived to a certain degree: one aspect which differentiates a blog, particularly a hobby blog, from an actual Serious New Site is the element of activism that underlies everything we do. We post because we want to get our opinions out there, and because we think what we post is worth posting, by the low pandemonic standards of the Internet. We say what we say in front of an audience, however silent and unresponsive and imaginary.
And I keep thinking that I'll have things to say about the anime season that has already passed. I didn't get a chance to do more than a cursory glance at the first few episodes of Shukufuku no Campanella and Ookami-san to Shichinin no Nakama-tachi and there's even Amagami SS which I've only seen the first episode of, and already now there's The World God Only Knows coming out and dammit I just want to watch anime, is that so hard.
It's getting harder and harder for me to start caring about keeping up with the new anime coming out in Japan, but increasingly I want to watch the anime which I already have but haven't had a chance to go through. I wonder if lagging behind the curve by a season or two is acceptable.

3 Comments »