Posted by
DKellis
in
blatant filler
,
off-topic
,
pretty pics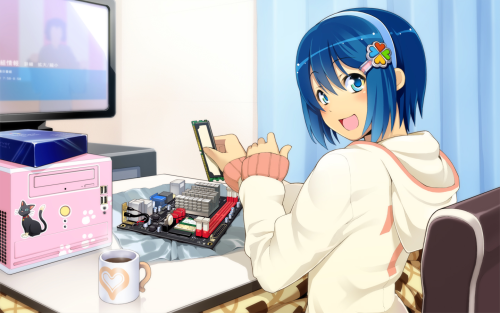 In Real Life news, I've gotten myself an Android phone, specifically a Samsung Galaxy S, and I am infatuated with it. It has already had tangible impact on my productivity: not only am I able to work on stuff while waiting for the bus or whatnot, I find myself procrastinating even that to refresh Twitter on Seesmic like some sort of Pavlovian experiment.
It's probably not all that fitting that I'm using a Nanami Madobe wallpaper for my phone, since it's not exactly a Microsoft product, but Nanami is cute, and that's all that matters.
I love the march of technology, for it lets me look at cute anime girls wherever I go. There can be no greater benefit.

4 Comments »