Posted by
DKellis
in
ika musume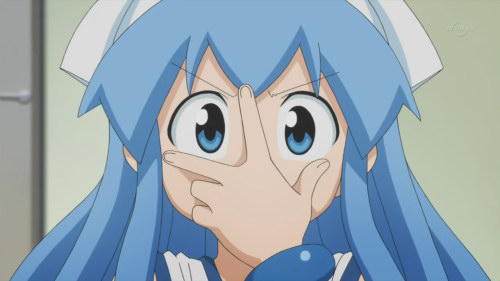 Possibly as a follow-up from the previous post, a common tendency for those characters not usually seen as the brightest bioluminescent organisms in the ocean is to have them be some kind of unexpected genius in some field.
I think it's part of the explanation given occasionally on the difference between the Intelligence and the Wisdom stats: here, Ika Musume displays high Intelligence, but her usual behaviour and lack of insight means low Wisdom.
Considering how quickly she's said to learn various abilities like speaking the language of those around her, and utilizing their technology (albeit to play video games), this obviously gives her a great many skill points too.
… I miss my gaming group.

3 Comments »