Posted by
DKellis
in
recettear
, tags:
squee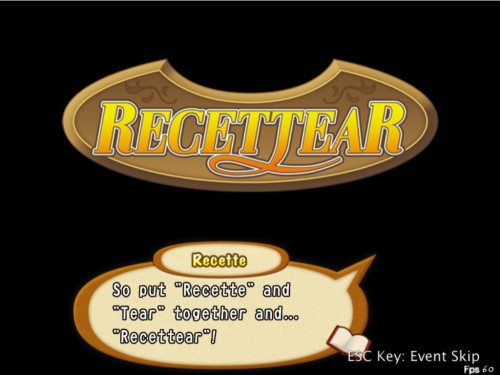 I've become pretty much hooked on the Recettear demo. Not the actual game itself, but the demo. When the full game is released in English I may have to barricade myself in my room.
The game just hits so many of the right buttons for me (pun unintended). The music, the translation, the light happy mood, the underlying story… everything. It's amazing.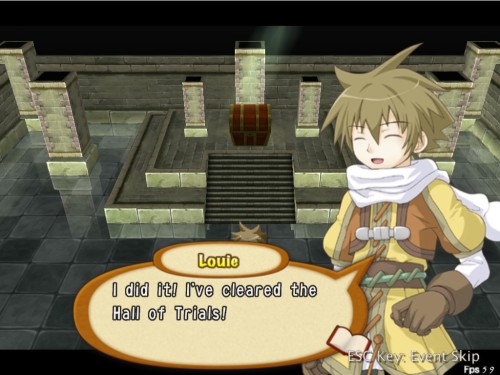 Gameplay-wise, I've said it's fun, and that's more or less what I can say without repeating myself. The dungeon-running is a welcome change of pace from the shopkeeping, and vice versa; time management becomes meta time management, of trying to decide how long I want to spend doing one thing or another as a player before my concentration erodes.
The characters do really make the game for me. Recette is a familiar archetype, of the happy-go-lucky genki girl, with perhaps less common sense than might really be appropriate for a little girl (I'm guessing ten years old) living on her own. But it's okay, because the game is bright and happy and cheery, despite the relentlessly unforgiving gameplay…
… and then you get the game over screen with Recette reduced to living in a cardboard box, and it hits you right there. I can't even bring myself to game over now. Best to take advantage of the magic of save-and-load to make Recette have, in this go-round, a better chance at a better life.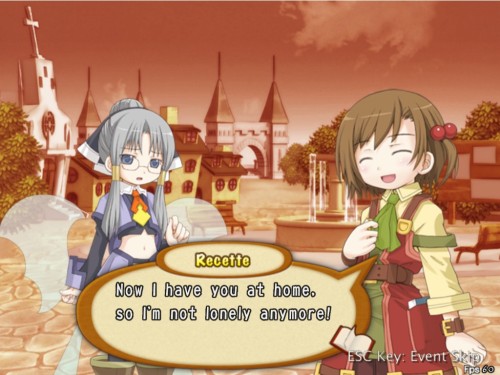 I know the plotline as described by the story blurb in the game manual is nothing new. I know that it's another variation on the typical Power Of Friendship idea, and not an uncommon variation at that.
But it still speaks to something deep inside, the image of the little girl living alone, one day at a time, and trying not to think about her loneliness…
…. the fairy, a second-class citizen in the world of humans, doing her job by rote, not daring to care about those she met…
… the two of them meeting, hesitantly, and slowly changing each other.
Also, Tear makes for an awesome tsukkomi.