Posted by
DKellis
in
ramblings
, tags:
fandom
,
the fandom menace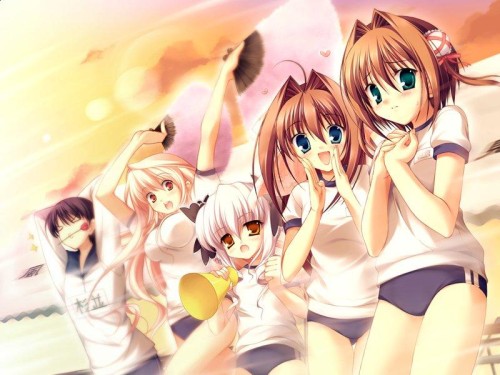 There is, I have found, a difference between being a fan, being part of a fandom, and simply liking something. An excellent illustration can be seen with the Fallout games: there is the fan-ness of being a fan of the games, and there is the fan-ness of liking the games. These are not mutually inclusive, as is the status of being in the Fandom. As an example, I like the games, and I will be happy to discourse upon them with any others holding the same view, but since I like Fallout 3 a great deal more than Fallout 2 (I have not played Fallout 1 or Fallout Tactics yet), I have been firmly told that I am not a "true fan", and therefore I am forevermore barred from being in the Fandom.
This is not a new position for me. Throughout my years of being in Internet fandoms, I have been in the general vicinity of American comics fandoms, but apart from Astro City, I have yet to really delve into the foetid depths of the convoluted histories of the various popular comics characters. I realize that life in comics is not all about Marvel and DC, but considering what the stores here actually stock, I have to wonder sometimes. And so, when I joined the community at the American Superhero Comics Inspired MMORPG City of Heroes, I have been shunned by some for not coming to the game from the viewpoint of a comics fan. I mean, I really like Astro City, but apparently that is not enough.
Yes, I understand that this is a minority view, and I have been given a sort of pass on the basis that I like CoH/V due to my anime-esque ideas. Apart from my well-known constant requests for More Magical Girl Costume Options, I still await the advent of Paper Control, partly because I can make my own Read or Die Paper Master, and partly because the ofuda-slinging Combat Miko is a common staple in supernatural-oriented anime.
In any case, since this is an anime blog, I have to tie this in to anime. The obvious link here is in the reputation fans have, due to the fandom they may or may not be a part of: if you should feel favourably inclined towards, say, The Melancholy of Haruhi Suzumiya, you may call yourself a Haruhiist, or you may not, depending on how much a part of the fandom you are. There is no shame in being a fan but not being in the fandom: gods know I'm perfectly happy to put a great deal of distance between my being a Fallout fan, even if not a True Fan, and the Fallout fandom, who I would imagine know what constitutes being a True Fan, ie not me.
The main aspect of being in the fandom, I feel, is the community: the willingness to associate with all those other strangely diverse beings who also identify as being in the fandom. These may be divided further into cliques and sub-cliques and all the various groupings usually found in high school, which is unusual in that the discourse in these fandoms resemble kindergarten a great deal more. In any case, if you are consistently hanging out with people who are part of this nebulous congregation, then you have a clear claim to being part of the Fandom.
The main aspect of being a fan, distinct from being in the fandom, is the desire to do something about the show (or other media; I'll use "show" for convenience) that one likes. This can be something as simple of talking about it with others, who may or may not be a part of the abovementioned Fandom. Discussion is a form of collective enjoyment, reliving the moments that you love from the show, and sharing them with others who are (hopefully) of a like mind. Some (like myself) wish to go further, expressing their love for the show with fanfic, fanart, fanvids, and other things fans do. This does mean that being a fan often follows into being part of the fandom, or a fandom group for the shows with a larger fanbase: if you've written a fanfic, you probably want to share it with others for feedback of whatever stripe. Since it's a fanfic, it is best targeted at those who already know about the show involved, and the most obvious collection of such people would be the fandom. Associate with the fandom for long enough, at least in a non-confrontational manner, and you'll probably end up as part of the fandom yourself.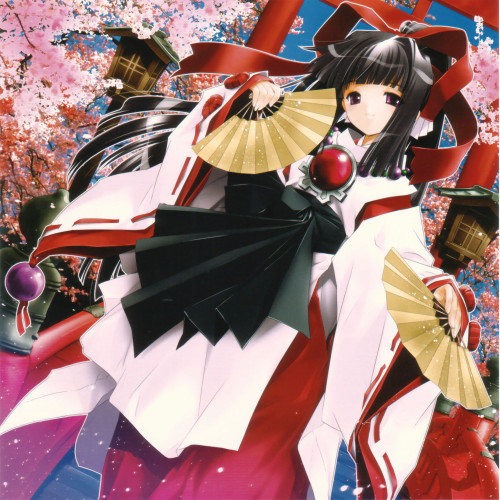 To illustrate this principle using only anime, since not everyone may be a gamer (tabletop and video) or SF&F geek, let's look at some of my anime collection and see where I stand on them. Glancing up at the shelf, I see my Mahoromatic DVDs. I like Mahoromatic, especially the second season when Minawa turns up. It's fun, enjoyable, and the bits I don't like are eminently skippable… but that's about as far as it goes. I don't consider myself a fan of the show, since I just like watching it, but don't especially feel the need to exclaim that fact to the world at large. I can, if the issue is forced, take it or leave it.
Moving my gaze sideways and down a bit, I see my Negima manga. Ah, now this one I consider myself a fan, if only because I have written fanfic based on it. Original Character fanfic, to be honest, but fanfic nonetheless. (If you're wondering, she's a character from the magical world, except without much magic of her own. She is, predictably, a Nagi fangirl.) And yet, I haven't released any of this fanfic, and I only really skim over the discussions on the various forums about it. If pressed, I am able to comment on an aspect of the manga in some detail, far more than a mere cursory browse would have engendered, but I do not personally engage in the back-and-forth of whom Negi is going to end up with in the end (a choice which is best represented not by radio buttons, but checkboxes).
Taking pride of place in my collection are my Card Captor Sakura DVDs. (All eighteen of them from the Pioneer release, which explains why they take pride of place: nothing else takes up as much space on their own.) I write fanfic for it, I make fanvids for it, I jump in with thoroughly reckless abandon every time someone even breathes a mention of it, and I extol its virtues to all who would listen. I actively seek out concentrations of fans, and sign up (with an increasingly unlikely variety of passwords) to forums which may not last very long, but allow me to be Part Of The Fans while it exists. I am a fan, and I am in the fandom, willing to accept all its defects (such as the immense but sadly not unexpected number of romance fanfics, compared to what are termed "genfics").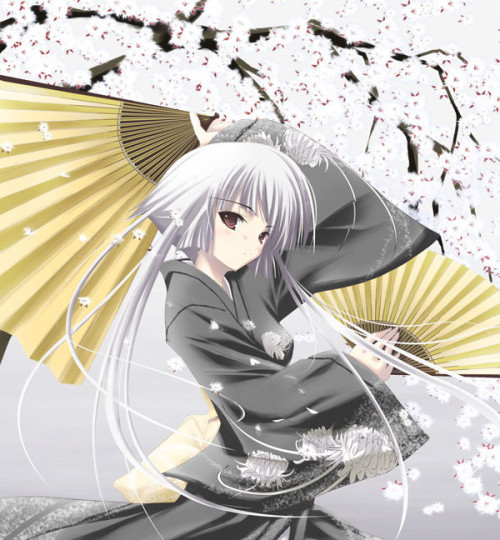 People fall in and out of fandoms often. Losing interest, regaining it, deciding to do something more, or cut back on the time spent… it leads to a fluid state. The fandom itself… well, I can't say that it will always survive, but it may rise from the depths of obscurity after a revival or some such, akin to a religious figure or a zombie or both. New fans will arrive, and old former fans will inevitably return, if only to lord their seniority over the new fans.
Now, being that a fandom is a community of people interested in a certain show, it follows the sociological rules of communities in general, which would take too long to ennumerate here. Some of the more significant bits are that it may receive a reputation to outsiders: this fandom is enthusiastic about their subject matter. This fandom is friendly. This fandom is insular. This fandom is full of trolls. This fandom hates newbies. This fandom loves them. So on and so forth.
And then there are what are commonly labelled "memes", where I must shift from the accurate scientific definition to the more Internet-popular one of "phrases, ideas, and concepts that people like repeating to each other for humour value". Saying "the Force Commander in Dawn of War: Soulstorm has a funny accent" is somehow not as amusing as "SPESS MEHREENS TODEH THE ENEMEH IS AT OUR DOAH". See also: Haruhiism, Pizza Hut supports the Rebellion, Over 9000, Desu. It's possible to not even like the shows in question and still be familiar enough with the memes to laugh at them.
When a fandom becomes focused around a central gathering place, to the point that the concept of the Big Name Fan (ie someone who has, for some reason, become well-known among other members of the fandom for something or other) is relevant, we may get various permutations and rules that have little to do with the show, but plenty to do with the fandom: if not the fandom as a whole, then the Big Name Fans who act as a sort of authority figure or leader for others to follow, or the actions of a vocal contingent, majority or minority.
From thence do we get the No True Fan argument. So it goes.